Nordic Innovation Conference presented by Ericsson
Date/Time
Date(s) - 05/03/2018
8:30 am - 5:00 pm
Location
Nordic Heritage Museum
Categories
It's an exciting time for Seattle with the opening of the new Nordic Museum in Ballard. The first week of May will see a whole array of events leading up to the ribbon cutting ceremony, open to all, on May 5th. Read more at www.nordicmuseum.org. SACC-Seattle is working with the Nordic Museum on the Nordic Innovation Conference, presented by Ericsson, on May 3rd. We welcome you all to join us:
May 3rd: Nordic Innovation Conference presented by Ericsson, Nordic Museum
A one-day conference featuring keynotes and panel discussions by technology leaders from the Nordic region. The goal of Nordic Innovation Conference is to build awareness about innovation in the Nordic countries and to lay a groundwork for the development of deeper relationships between the technology and innovation sectors in Seattle and the Nordic Region.
Sponsored by Ericsson with additional support from the Nordic Council of Ministers. The Nordic Innovation Conference is part of the Nordic Innovation Days.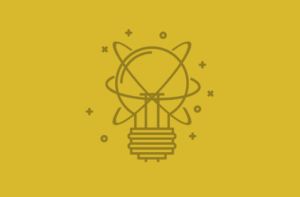 Agenda
8.30–9am
Registration and Morgonfika
9–9:10am
Welcome and Introduction 
Eric Nelson, CEO, the Nordic Museum
Birger Steen, Trustee, the Nordic Museum
9:10–9:50am
Keynote: The Future of Work — Prosperity and Well-being for All in the 21st Century 
Kristin Skogen Lund, CEO, Confederation of Norwegian Employers
9:50–10:20am
Keynote: Business in the Nordics, Viewed from a US Perspective
Vahe Torossian, CVP, MSFT Western Europe
10:20–11:10am
Panel Discussion: The Nordic Startup Explosion 
Moderator: Todd Bishop, Geekwire
Fredrik Cassel, Creandum
Dr. John Markus Lervik, Cognite AS
Gro Eirin Dyrnes, Nordic Innovation House
Erik Benson, Voyager Capital
11:10–12pm
Panel Discussion: Coming to America — Venture-backed Migration in the 21st Century 
Petra Hilleberg, CEO, Hilleberg
Mathias Björkholm, Pickit
Tor-Ove Henriksen, Skooler
Arne Tonning, Alliance Venture
12–12:40pm
Lunch
12:40–1:20pm
Keynote: 5G, IoT, Autonomy, and the Future of Cities 
Peter Linder, Ericsson
1:20–2:10pm
Panel Discussion: Changing the World from its Northeast Corner I — The Nordic SmartCities Movement
Bernt Reitan Jenssen, CEO, Ruter AS
Johan Bjorklund, Ericsson
Knut Eirik Gustavsen, eSmart Systems
2:10–3pm 
Panel Discussion: Changing the World from its Northeast Corner II — The Nordic Cleantech Disruption and the Race to Zero
Lasse Karlsen, Norwegian Maritime Authority
Kjell Waloen, VP, Polestar, Volvo
Ashish Kumar, CEO, Zunum Aero
Petter Karal, CEO, Seatower
3–3:20pm
Break: Nordic beverage tastings and finger food
3:20–4pm 
Keynote: Play, teamwork, and performance, or How to Rule the Olympics
Niels Røine, EVP Communications, Norwegian Olympic and Paralympic Committee and Confederation of Sports
4–4:50pm
Panel Discussion: Nordic Ways — Values that Underpin Innovation and Business Success 
Dagfinn Høybråten, Nordic Council of Ministers
Kristin Skogen Lund, Confederation of Norwegian Employers
Karin Olofsdotter, US Ambassador, Sweden
Katrine Joensen, Counsul General, Denmark
Kåre Aas, US Ambassador, Norway
4:50–5pm
Closing remarks 
Eric Nelson