Breakfast Meeting February 28th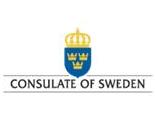 Welcome to a breakfast meeting at the Swedish Consulate!
Some of you may have received a letter from your Swedish financial institutes stating:
"Under US regulations, certain financial services may only be provided to clients residents in the US if the service provider maintains a US license for the financial service concerned."
Living and working in the US is inspiring as well as challenging. We all want to obey the law but it is sometimes hard to understand what applies to us and where to look for help. The new US Foreign Account Tax Compliance Act (FATCA) coming into effect July 1, 2013 will change the way Swedish financial institutes are sharing and are able to provide services to Swedish citizens living and working in the US.
On February 28th, from 8.30 am to 10am, Getswedish in collaboration with the The Swedish Consulate and Swedish American Chamber of Commerce Seattle has invited Madeleine Thunström, a Swedish tax lawyer from SEB to participate via video conference to help us explain how this will effect entrepreneurs or individuals with Swedish or dual citizenship currently living in the US. The setting will be informal and a light breakfast will be served.
This meeting will focus on the subject from an individual perspective. Ms Thunström will not give individual guidance but rather discuss the general rules for the following areas:
Dual citizenship
Preparation for moving from US to Sweden from a Swedish perspective.
Inheritance
Properties and other assets in Sweden and the responsibility of the individual.
The cost for this meeting is $10 for SACC members and $15 for non members. Space is limited, so please RSVP to seattle@consulateofsweden.org and send in a check to the Swedish Consulate 5350 Carillon Point, Kirkland, WA98033 by February 24.